Day 6
I have a few hours before I get to Edinburgh and there is a landslide along the river so I need to find a way around it.
I find a path that is only a few kilometers longer. Not bad.
In fact, I don't stop at Edinburgh.
Been there before, love the city and would like to spend more time there, but am planning to take a zero to Glasgow.
I've never been there, so it will be nice to check it out, and it's just logistically easier too.
I'm flying in from Edinburgh, so I'll spend some time there.
Being so close to town, it doesn't feel like you're in an urban area at all.
The trail follows a river, and once you leave town you follow the Union Canal for a looooong time.
I'm not done yet, I found a pitch for the tent in a forest by the canal.
There was a drizzle with cold wind all day, but nothing too bad.
Even though it looks a bit rough up North, and I'm going to do a flip-flop up there in a few days…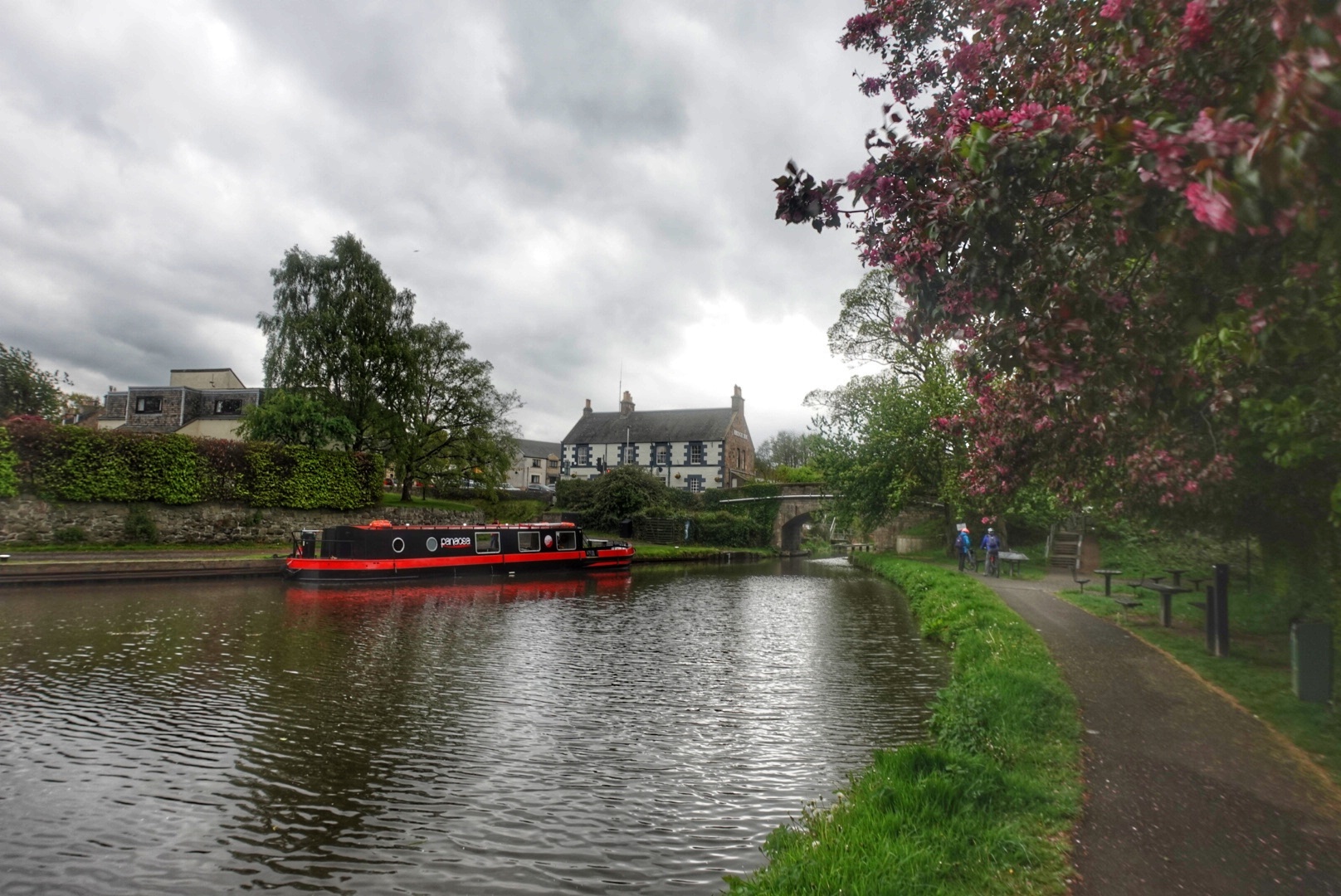 Day 7
Well, the Union Canal is long!
I still am all day and tomorrow too.
It's actually pretty cool to follow, especially since I thought this section between Edinburgh and Glasgow would either be urban or on backcountry roads.
It's great that they managed to keep this section off-road.
I pass the rather impressive wheel of Falkirk.
It's basically a giant wheel at the end of the canal, which works like a rotating lift for boats…
I will arrive in Glasgow tomorrow.
My plan was to take a zero the next day and then take a bus to meet up with my friend Gil and Peter, a friend of his, at Loch Cluarnie in the North.
But the thing is, Scotland might be small, but it takes forever to get anywhere and I'd be way too late.
Luckily Peter can drive me the day after tomorrow afternoon, so I'll do that and visit Glasgow another time.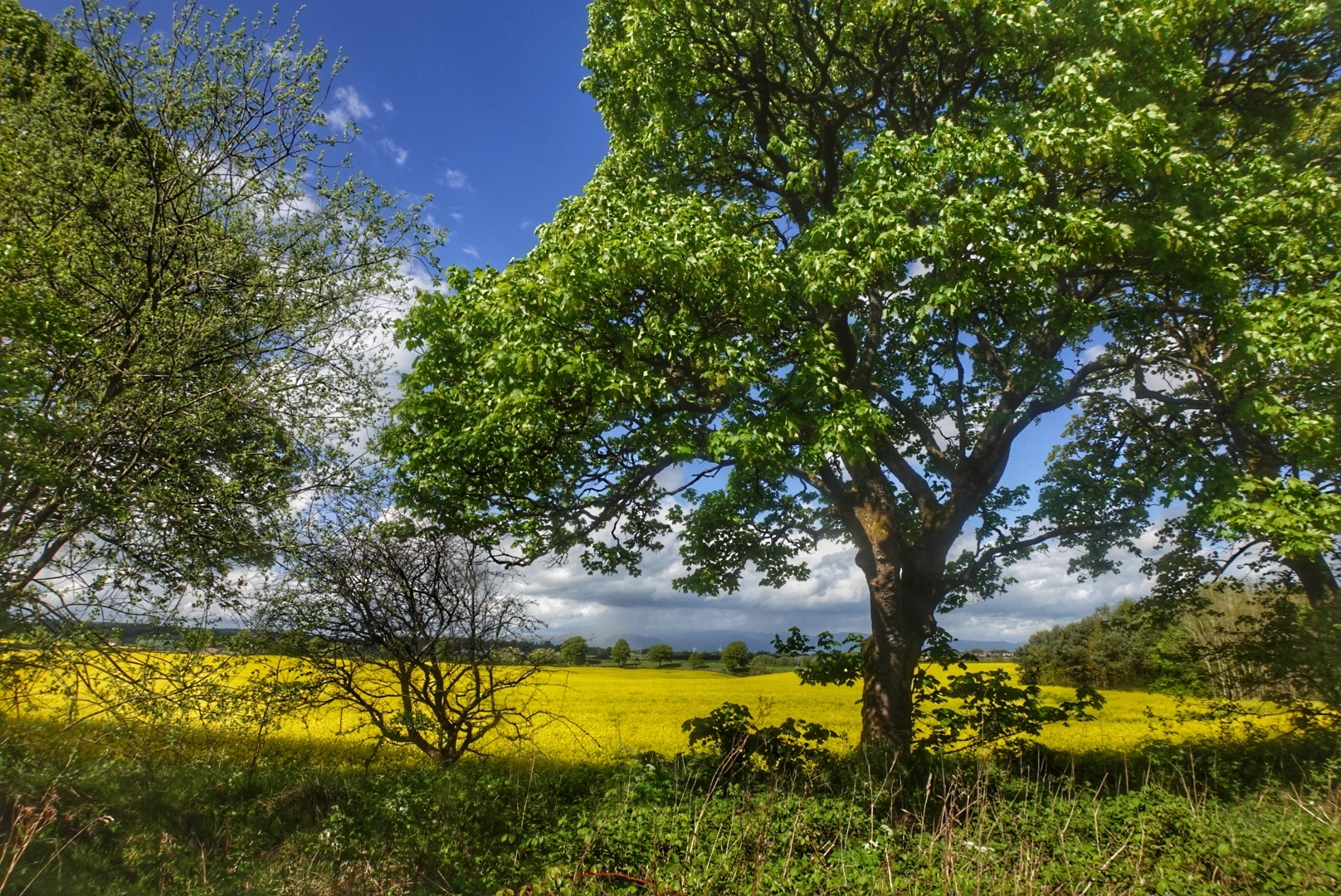 Day 8
I only have 20km to cover today, walking in the countryside east of Glasgow.
Crossing a few golf courses in brief but intense showers.
That's the nice thing about the weather in Scotland, as the saying goes, "if you don't like it, wait 5 minutes."
I arrive in Milngavie, from where I can take a short bus ride to Glasgow.
It's also the southern terminus of Scotland's most famous footpath, the West Highland Way and chances are it'll also be my end point on the SNT, depending on how I manage my about-face. .
Sometimes time in town can be messy, and it takes me some time and a trip across town to do my laundry.
There isn't much time left to explore today, so I decide to spend the evening watching a movie at the cinema.
Which is always my favorite thing to do in town while hiking.
And while I hate Marvel movies with a passion, I'm a huge Sam Raimi fan, so I went to see the new Dr Strange movie.
It was good.
Day 9
Today I have an appointment with Peter at 3 p.m., so
I have until then to explore the city a bit.
Then I meet Peter, who drives to Ullapool, as this will be the end point of their trek with Gil.
Then he and his dog have to hitchhike to our meeting point tomorrow.
Although it doesn't look far on the map, it's actually quite a drive.
But what conduct.
It is absolutely spectacular and I can't wait to be back in the area on foot.
And even though it is raining and foggy, I have to say the Highlands look great in this weather.
Peter drops me off at a very cool hostel near Loch Ness, from where I will be hitchhiking tomorrow.
This will be my very first rocker.
I'm not a fan of the idea of ​​turning around for many reasons, cost, logistics, and mostly because I like seeing the landscape change as I walk.
But this time, it's obvious.
I met Gil, an Israeli hiker, in 2015 on the Te Araroa, we passed each other a few times before finishing at the same time.
Then, when I hiked the National Trail of Israel in 2017, of course I visited him.
Turns out he knew a lot about the trail as he was working on marking it and also walking it with a google camera.
So it will be great to meet again here.
The funny thing is, when emailing each other for the first time in a long time, we realized we would be hiking in Scotland in the exact same month!
Affiliate Disclosure
This website contains affiliate links, which means The Trek may receive a percentage of any product or service you purchase using the links in articles or advertisements. The buyer pays the same price as they otherwise would, and your purchase helps support The Trek's ongoing goal of providing you with quality hiking advice and information. Thanks for your help!
To learn more, please visit the About This Site page.