We are awaiting an answer by then. New offer for tenants consultation will have been published and the Scottish Government will have developed its proposals on rent control. Delegates will have the opportunity to interview Harvie and hear how he listened to tenants, landlords and agents to improve the tenancy together.
The consultation presents an ambitious set of proposals for the gradual implementation of a five-year plan, to ensure the rights and needs of people renting accommodation are met as the Scottish Government remains committed to improving accessibility, affordability and standards across the leased sector.
Program for real estate agents
Dr John Boyle of Rettie & Co will explore key trends in the Scottish sales and rental markets since the last stock market crash in 2008 and draw lessons focusing on where we are now in terms of the housing market cycle and where we are likely to be in the wake of recent changes.
Lorna Kerr from Landmark Scotland will outline HMRC's interests in those operating in the property sector and the processes agents must follow to stay compliant.
An update on all things legal affecting the residential sales and lettings industry in Scotland is included, along with a legislative overview of the importance of complying with the regulations.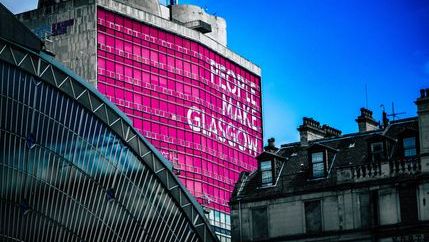 Scottish National Conference
A brimming national conference with a particular focus on the latest legal changes and legislative overview of key areas affecting residential sales and rentals to keep you fully informed. Plus, an overview of why HMRC is so focused on the property sector and what processes you need to implement to avoid seeing them on your doorstep. Also learn the best way to handle difficult people with simple ways to keep your customers calm and respond positively to complaints.
element var gaTagWrap = document.createElement('noscript'); gaTagWrap.id='civic-gtm-noscript'; let gaTagMan = document. createElement('iframe'); gaTagMan.src="https://www.googletagmanager.com/ns.html?id=GTM-MFJHJBD"; gaTagMan.style="width:0;height:0;display:none;visibility:hidden"; gaTagWrap.appendChild(gaTagMan); document.body.insertAdjacentElement("afterBegin", gaTagWrap ); the window['ga-disable-UA-4539756-11'] = false; }, onRevoke: function(){ var gtmTag = document.getElementById('civic-gtm-noscript'); gtmTag.remove(); the window['ga-disable-UA-4539756-11'] = true; }, third-party cookies: [{"name":"Google","optOutLink":"https://tools.google.com/dlpage/gaoptout"}]
} , { name: 'Marketing', label: 'Marketing', description: 'We do not provide any personal information we collect to third parties. Targeting and retargeting cookies and advertising technologies such as Facebook pixels help us deliver relevant ads to you more effectively by collecting information about your browsing habits and site usage. We do not control social media cookies and they do not allow us to access your social media accounts. Pixels can also tell us when certain advertisements have been shown to you and limit the number of times you see the same advertisement. You can unsubscribe and change your preferences regarding marketing cookies at any time. ', cookies: ["'gt'","'guest_id'","'personalization_id'","'tfw_exp'","'metrics_token'","'GPS'","'PREF'","'_mkto_trk'"], recommendState: true, onAccept: function(){ // ADD Facebook Pixel !function(f,b,e,v,n,t,s){if(f.fbq)return;n=f.fbq=function( ){n.callMethod? n.callMethod.apply(n,arguments):n.queue.push(arguments)};if(!f._fbq)f._fbq=n;n.push=n;n.loaded=!0;n.version ='2.0′; n.tail=[];t=b.createElement(e);t.async=!0;t.src=v;s=b.getElementsByTagName(e)[0]; s.parentNode.insertBefore(t,s)}(window,document,'script','https://connect.facebook.net/en_US/fbevents.js'); fbq('init', '863682970469989'); fbq('track', "PageView"); fbq('consent', 'grant'); var fbTagWrap = document.createElement('noscript'); fbTagWrap.id = 'civic-fb-pixel-noscript'; var fbTagMan = document. createElement('img'); fbTagMan.src = "https://www.facebook.com/tr?id=863682970469989&ev=PageView&noscript=1″; fbTagMan.style="width:0;height:0;display:none;visibility:hidden"; fbTagWrap.appendChild(fbTagMan); document.body.insertAdjacentHTML("afterBegin", fbTagWrap.outerHTML ); //document.body.insertAdjacentElement("afterBegin", fbTagWrap.outerHTML ); // END Facebook Pixel // ADD LinkedIn var _linkedin_partner_id = "238970"; window._linkedin_data_partner_ids = window._linkedin_data_partner_ids || []; window._linkedin_data_partner_ids.push(_linkedin_partner_id); (function(){ var s = document.getElementsByTagName("script")[0]; var b = document. createElement("script"); b.type = "text/javascript"; b.async = true; b.src = "https://snap.licdn.com/li.lms-analytics/insight.min.js"; s.parentNode.insertBefore(b, s);} )(); // including the
let liTagWrap = document. createElement('noscript'); let liTagMan = document. createElement('img'); liTagMan.src = "https://px.ads.linkedin.com/collect/?pid=" + _linkedin_partner_id + "&fmt=gif"; liTagMan.style="width:0;height:0;display:none;visibility:hidden"; liTagWrap.appendChild(liTagMan); document.body.insertAdjacentHTML("afterBegin", liTagWrap.outerHTML ); // END LinkedIn }, onRevoke: function(){ }, thirdPartyCookies: [{"name":"Twitter","optOutLink":"https://twitter.com/settings/account/personalization"},{"name":"YouTube","optOutLink":"https://policies.google.com/technologies/managing?hl=en"},{"name":"Facebook","optOutLink":"https://www.facebook.com/help/568137493302217″},{"name":"Vimeo","optOutLink":"https://vimeo.com/cookie_policy"},{"name":"LinkedIn","optOutLink":"https://www.linkedin.com/psettings/guest-controls/retargeting-opt-out?trk=microsites-frontend_legal_cookie-policy"}]
} , { name: 'Social Sharing', label: 'Social Sharing', description: 'We use the AddThis social sharing plugin to allow you to easily share certain web pages on your social networks.', cookies: ["'__atrfs'","'__atuvc'","'__atuvs'","'loc'","'uvc'","'xtc'","'mus'","'na_*'","'ouid'","'ssc'"], RecommendedState: true, onAccept: function(){ // Add addThis var addThisScriptTag = document.createElement('script'); addThisScriptTag.id = 'civic-addthis-script'; addThisScriptTag.src="https://s7.addthis.com/js/300/addthis_widget.js#pubid=ra-4d74c2894be8ba5f"; document.body.appendChild(addThisScriptTag); var shareWidget = document. getElementsByClassName('widget widget-share'); if (shareWidget) { if (shareWidget[0] ) { shareWidget[0].classList.remove('hidden'); } } // End of addThis }, onRevoke: function(){ // remove addThis var addThisScriptTag = document. getElementById('civic-addthis-script'); addThisScriptTag.remove(); var shareWidget = document. getElementsByClassName('widget widget-share'); if (shareWidget) { if (shareWidget[0] ) { shareWidget[0].classList.add('hidden'); } } // Finish removing addThis }, ThirdPartyCookies: [{"name":"AddThis","optOutLink":"https://www.addthis.com/privacy/opt-out"}]
} ], // Array of objects based on object consent CookieCategoryCookieExpiry: 90, statement: { description: 'For more information about the cookies we use, please see our' , name: 'Cookie Policy. ' , url: 'https://www.propertymark.co.uk/cookie-policy.html' , update: '21/01/2021′ }, logConsent: true, encodeCookie: true, sameSiteCookie: true, sameSiteValue: "Strict", closeOnGlobalChange: true, subDomains: true, // Customize appearance and behavior "slider", closeStyle: "icon", notifyDismissButton: true, settingsStyle: "button", acceptBehaviour: "recommended", text: { title: 'This site uses cookies', intro: 'Some of the cookies we use on our website are "necessary" (meaning they are essential for the website to work as it should) , while others help us improve your experience by providing information about how the site is used. You have a choice as to which cookies you accept. You can change your preferences at any time.' , acceptRecommended: 'Accept recommended settings' , rejectionSettings: 'Reject all' , requiredDescription: 'These cookies are required for the website to perform basic site functionality. In order to disable these cookies, you may need to change your web browser settings. You can also visit www.allaboutcookies.org for more details on how to delete or reject cookies and for more information about cookies in general. Please note that changing the settings will affect site performance. The settings save your login information so that the site recognizes you when you return for your convenience and to improve your experience, you can change these settings at any time.' , notifyTitle: 'Your consent to the use of cookies' , notifyDescription: 'Some of the cookies we use on our website are "necessary" (meaning that they are essential for the website to function as it should). While others help us improve your experience by providing information about how the site is used. You have a choice about which cookies you accept and you can change your preferences at any time.' , accept: 'Accept cookies', settings: 'Manage Cookies' }, branding: { fontFamily: 'URW Geometric,sans-serif', fontSizeTitle: '22px', fontSizeIntro: '15px', fontSizeHeaders: '18px', fontSize :'15px', fontColor: '#FFFFFF', backgroundColor: '#007A53', acceptText: '#004E35', acceptBackground: '#FFFFFF', rejectText: '#FFFFFF', toggleText: '#004E35', toggleColor: ' #004E35', toggleBackground: '#F0f0f0', alertBackground: '#004E35′, buttonIconWidth: '64px', buttonIconHeight: '64px', removeIcon: false, removeAbout: true }, excludeCountries: [], locale: "undefined" != typeof window ? window.navigator.language: "en", locale: [
], accessibility: { accessKey: ", highlightFocus: false } }; CookieControl.load(config); var onPageStyle = ""; if ( onPageStyle.length ) { var style = document. createElement('style'); style. innerHTML = onPageStyle; document.head.appendChild(style); }